28.08.2023
​A Cause That Brings Joy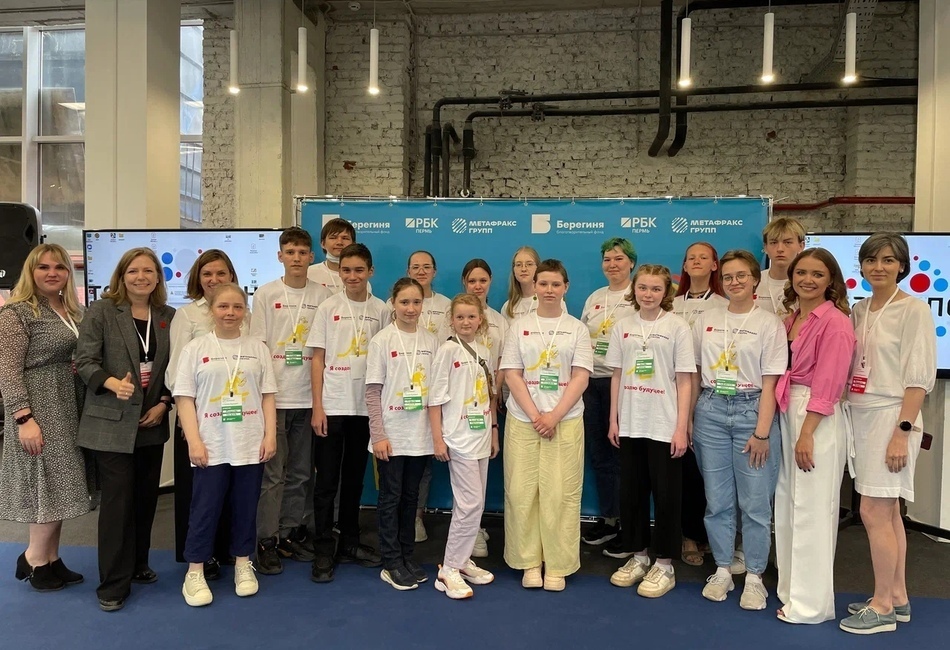 Wards of the Bereginya Charity Foundation continue implementing ideas of the project "I Create the Future", which is actualized with the support of Metafrax Group.
Choosing a profession and career path is one of the most important decisions a person makes in life. It is difficult to make a decision without help, especially for those who faced with oncological disease.
In February 2022, the career guidance project "I Create the Future" came to the aid of children. Its participants worked on the creation of projects, together with a tutor they chose topics and searched for the most successful formats to implement them.
In June 2022, a conference for children and teenagers who had oncological diseases - "Future for Champions" - was held in Perm. At the conference, 15 children defended their projects. As a reward for their work, they received an invitation to Gubakha, where they visited the picturesque places of the municipality and had a tour at Metafrax Chemicals.
One year later, the five most motivated project participants, together with their volunteer mentors, are still working on their projects. They developed approximate project budgets and templates of technical specifications. For example, one of the participants, Katya Pertseva, opened a Telegram channel with short video lessons on fighting emotional burnout. The channel contains techniques, meditations and checklists. This project called "Create Yourself" is aimed at improving the emotional and psychological state of its participants.
The project "I Create the Future" exists thanks to the joint efforts of the Bereginya Charity Foundation and Metafrax Chemicals. It was launched to help teenagers who had hemato-oncological diseases to come up with a profession, try their hands at different areas of activity and settle on the cause that will bring joy.