09.06.2023
Congratulations on Perm anniversary!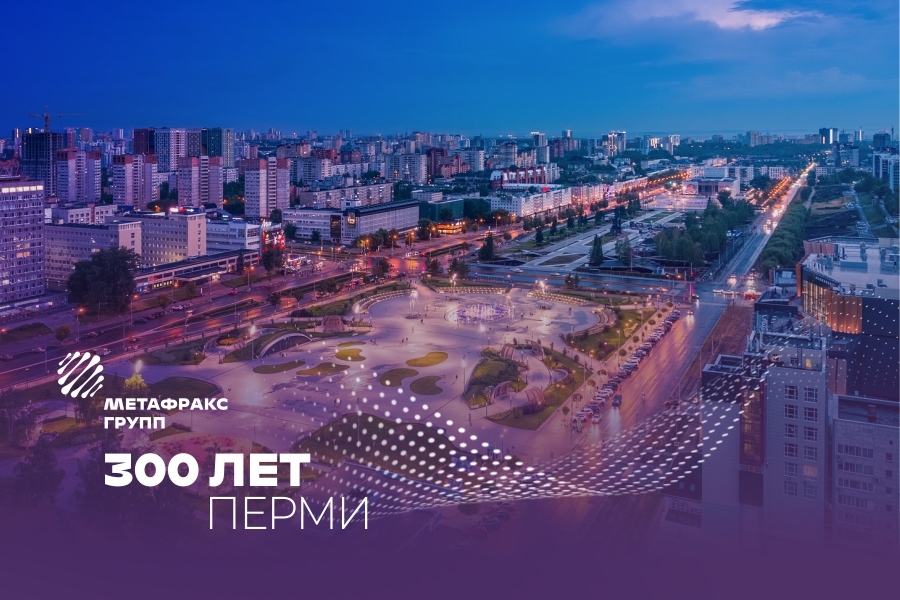 Dear Perm citizens and people of Perm region!
Heartfelt congratulations on a wonderful holiday - 300-year anniversary of the region capital!
Perm city is a center, which connects people of all region. We can tell stories about this city endlessly: about its powerful industrial plants, wide streets and squares, hardworking and talented people living here.
Perm has many sides. It is a city of labor merit, which had a significant impact in Victory in the Great Patriotic War and further country economic development, and simultaneously – a unique space of unmatched high culture and art, important science and educational center, a city of scientists and students.
Perm is getting younger each year. New houses and highways are getting bigger, new and successfully working productions are appearing, hospitals and schools are being built, city parks and mini parks are becoming more beautiful and finer. At the foundation of this process is daily fruitful labor, optimism, constant desire to go forward and love of the citizens to their city.
This holiday we wish you good health, successes, good mood and prospeity!