14.07.2023
First familiarization with the production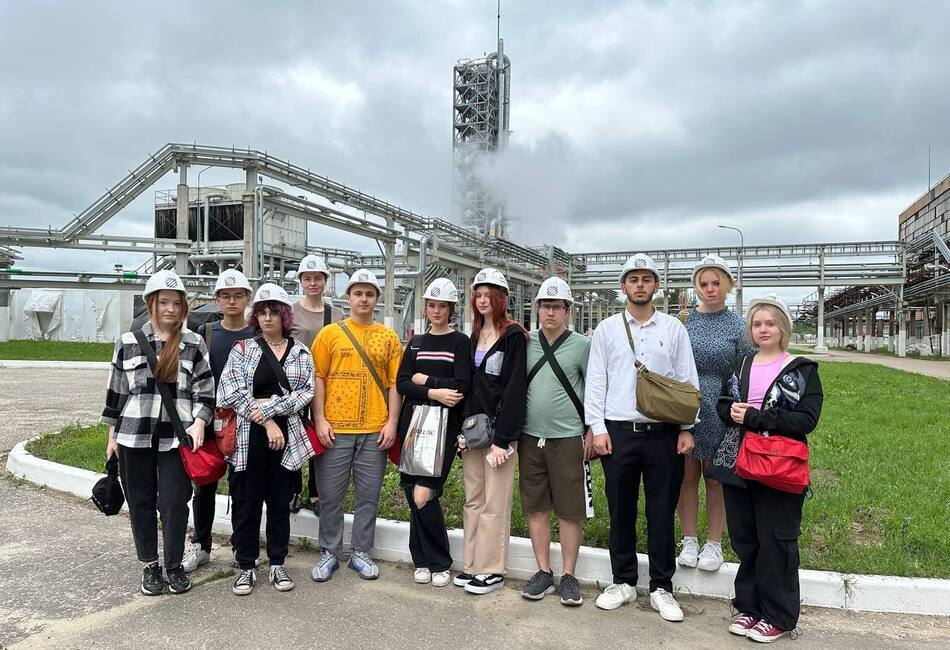 First-year students – future chemists and process engineers visited the operating production in Orekhovo-Zuevo for the first time. Metadynea company specialists demonstrated the process of resins production to the students.
Students of the Chemical Technology Department of Mytischi Branch of the Bauman Moscow State Technical University (MGTU) named after N.E. Bauman got the opportunity to talk with the technical specialists at the LLC Metadynea resin production site and to see the main stages of production with their own eyes.
Mikhail Stroganov, Occupational and Industrial Safety Specialist told about the principles of ensuring safety on the existing production. Dmitriy Averyanov, Production Accounting Engineer of Metadynea at site in Orekhovo-Zuevo, conducted an excursion for the students and their teacher. In production workshops students learned about the latest technologies related to the synthesis of resins for various applications, parameters of the processes and characteristics of the equipment installed. Natalya Lazareva, laboratory technician, told students about the main stages of product analysis, and also got them acquainted with the modern equipment for determination of quality indicators used on Metadynea production.
After the excursion students spoke with Elena Veshchyagina, the main HR Specialist, who told about advantages of undertaking an internship in Metadynea, job opportunities and career development in the company for university graduates.
---
One of the significant areas of social policy within the framework of implementation of sustainable development principles in Metafrax Group is the career guidance work with the young people. Metadynea company is linked with the university by many years of friendship. Every year students have the opportunity to visit the existing production, undertake the internship and pre-diploma practice at the enterprise and collect material for the course paper and diploma paper.