30.08.2023
​Loyalty to Mining Traditions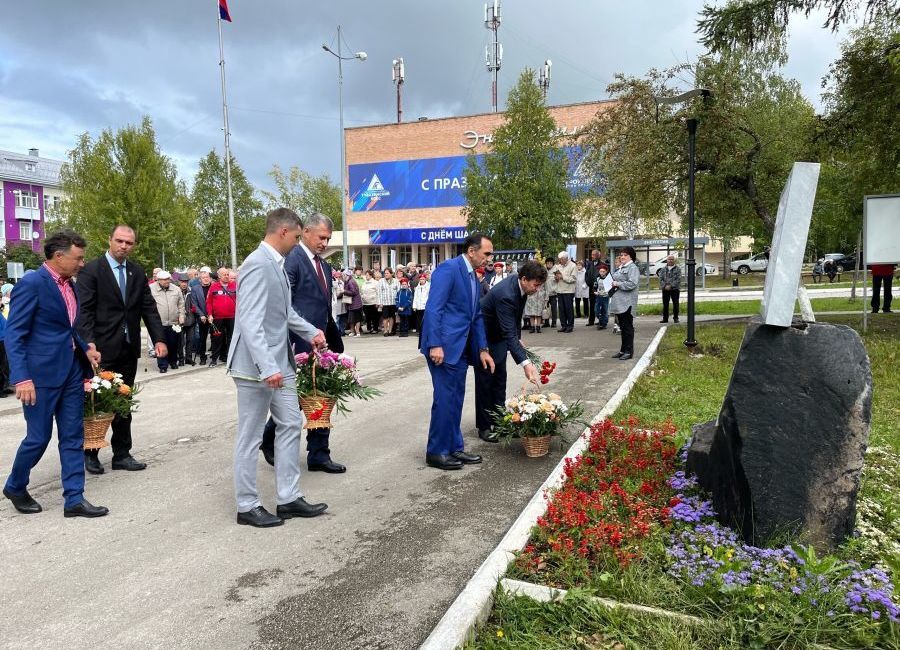 Memorial events dedicated to the Miner's Day were held in the cities of the Kizel Coal Basin (KCB).

A solemn meeting dedicated to the professional holiday of miners was held in the Pioneer Builders Square of Gremyachinsk, and the celebration of the Town Day was held in the municipal park. In the Victory Square of Gubakha, citizens laid flowers at the foot of the monument to miners. Congratulations to veteran miners and a gala concert were organized at the Energetik Palace of Culture. Flowers were also laid at the monument to the miners in the Kizel Miners Square.
The commemorative events were attended by Armen Garslyan, Chairman of the Board of Directors of Metafrax Group, Member of the Legislative Assembly of the Perm Territory, Alexei Mazlov, Member of the regional parliament, heads of local governments, enterprises and organizations of the KCB cities, veterans of mining labor, representatives of youth, patriotic and other public associations.
Today we pay tribute to the memory and respect of people who, without sparing themselves, worked for the benefit of the industry development throughout the country. For more than two centuries of history, our territories have gone through all hardships with dignity. This became possible only thanks to the miner's character, which is learned by the KCB inhabitants at their mother's knees. Courageous and decent, persistent and hardworking, you are faithful to the glorious mining traditions, your homeland and your people," stressed Mr. Garslyan.