15.05.2023
​Honour to the memory of heroes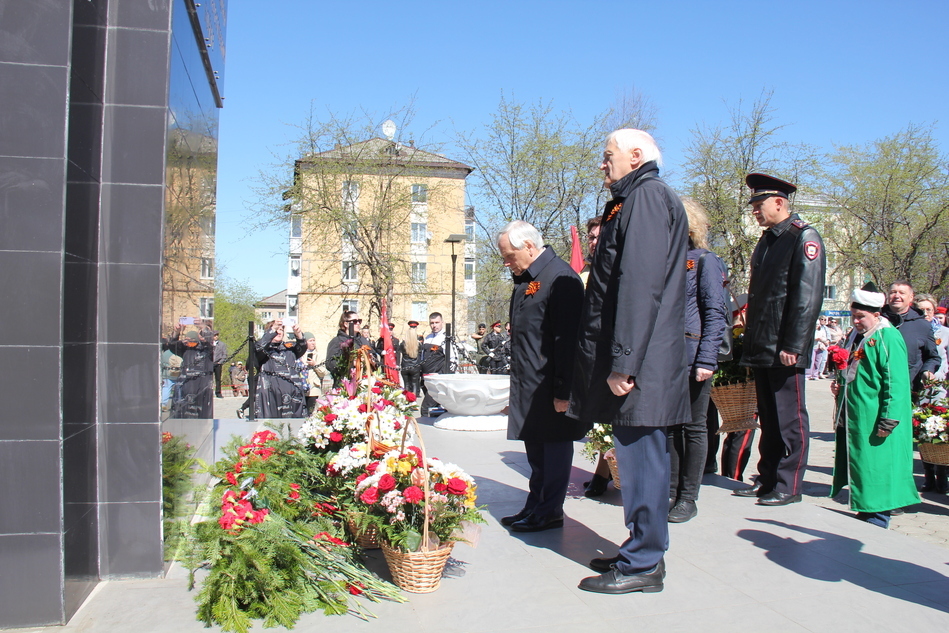 On Victory Day, top managers and employees of "Metafrax Group's" companies participated in floral offerings at the monuments dedicated to the Great Patriotic War.
On May 9th, in Gubakha, Perm region, citizens gathered at the monument to Gubakha's soldiers and the eternal flame in order to honour the memory of heroes who bravely fought for their Homeland during the Great Patriotic War.
Representatives of enterprises, institutions and public organizations as well as students and schoolchildren took part in the flower offering ceremony. Together with holding's employees, the managers of "Metafrax Group's" companies honoured the memory of Soviet soldiers.
- It has been 78 years since the Great Victory day. There are less people remaining with us from those who fought on the battlefields and worked at the home front – at factories and plants, in the mines of the Kizelovsky coal basin and at collective farms. We must remember the heroic act of the Soviet people and pass this patriotism onto our younger generation. The years of war must never be forgotten. Never forget the heroes who gave their lives for the bright sky above our heads, - noted Vladimir Daut, a member of the Board of Directors of "Metafrax Group".
In the city of Orekhovo-Zuyevo, Maksim Batuev, the General Director of "Karbolit" JSC, and Konstantin Varenkin, his deputy, offered flowers at the monument to the soldiers from Karbolite who died during the Great Patriotic War.