03.05.2023
​Investments in the future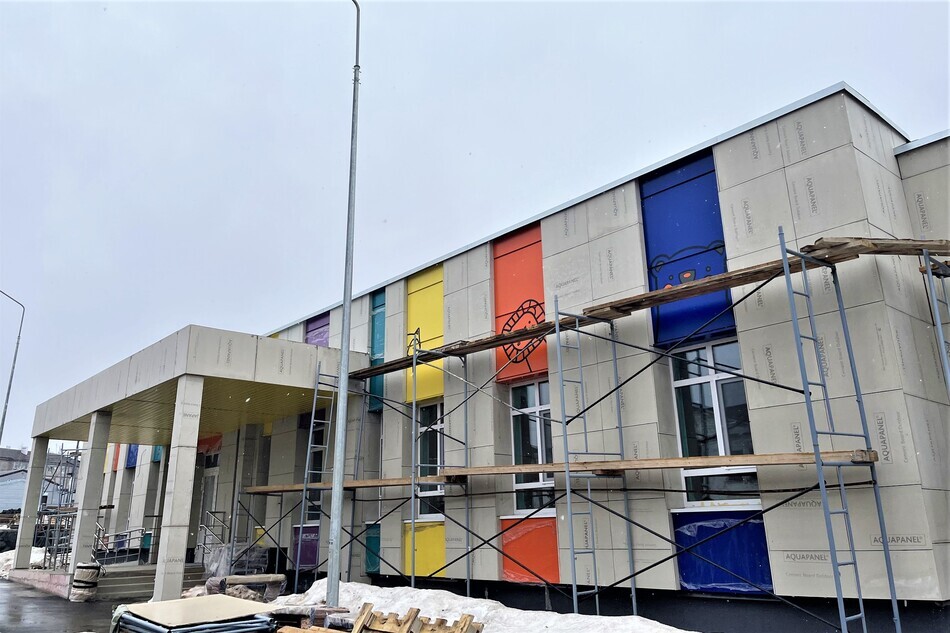 A new house, kindergarten and clinic in Gubakha municipal district will be completed in 2023 and 2024.

Armen Garslyan, the Chairman of the Board of Directors of "Metafrax Group" and member of the Legislative Assembly of the Perm region, has started his recent visit to Gubakha with an inspection of construction sites.
A kindergarten, which is currently under construction in the Khimik microdistrict, was the first site on his way. The kindergarten project is undergoing state expertise, preparations are underway for the main works.
- Gubakha has grown over the past few years. The quality of life of our countrymen is improving due to development of industrial enterprises, creation of new jobs and construction of new houses. At the same time, there is a need for new social facilities. These are serious investments in the city development for the long-term period of half a century, - notes Armen Garslyan.
A rehousing program for residents of dilapidated buildings is being implemented in Gubakha district. Recently, residents from unsafe houses have been receiving keys to new apartments. Moreover, a five-storey building for 79 apartments, which will house 212 people, will soon be ready at Oktyabrsky Avenue. The construction should be fully completed by December of this year. Currently, the works have been completed by 69.2%.
– As of today, the approaches have changed in the region. The vector is to relocate people to new housing, instead of secondary housing space. A second house is already being built in Gubakha. According to the plans, the facility will be completed by New Year, - informed the top manager of the holding.
Armen Garslyan has completed the inspection of new buildings in Ugleuralsky, where the construction of a new clinic at the intersection of Mira and Second Communist Streets is being completed. The construction is planned to be fully completed by the end of August of 2023. All works are proceeding according to the schedule. Doctors from Ugleuralsky village will receive patients at the clinic.
– Our common task with the regional authorities is to make sure that the level of medicine even in remote areas is not lower than in large cities; to both implement new projects and respond to issues, the resolution of which has been awaited by the residents for decades. I would like to note that we are trying to provide timely assistance through joint efforts, - highlighted Armen Garslyan.
Read about the details of the business trip at the "MediaKUB" information portal