11.05.2023
​Congratulations on the award!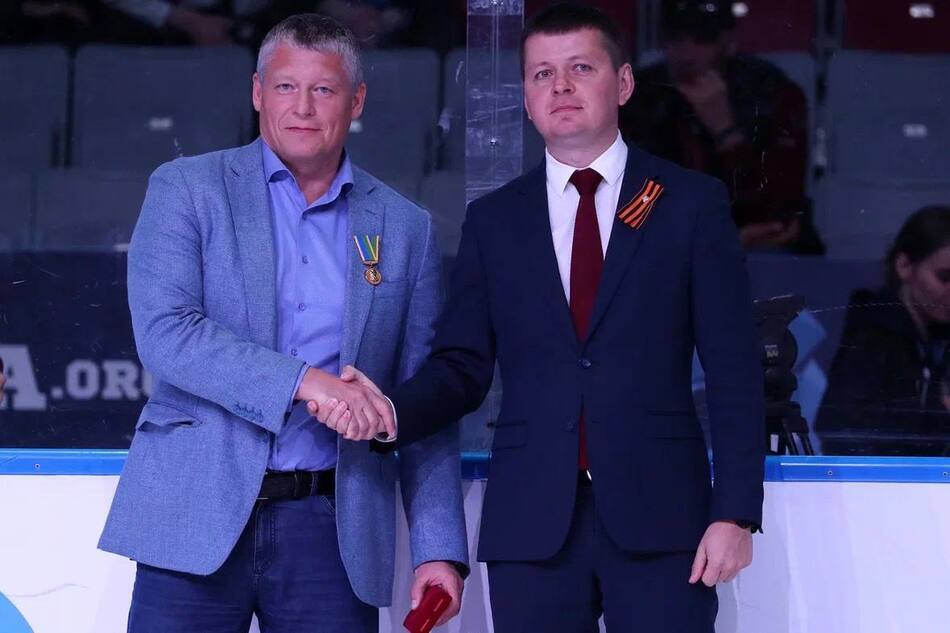 Aleksey Chikunov, a member of the Board of Directors of "Metafrax Chemicals" JSC, was awarded a Peter Lesgaft medal.

Aleksey Chikunov was awarded a Peter Lesgaft medal at the All-Russian Hockey Festival of 2023 in Sochi before the start of the final match. The departmental award was presented to the top manager of "Metafrax Group" for his substantial personal contribution to the development of children's hockey in Russia.
For many years, Aleksey Chikunov has been carrying out active public work; he is the president of Hockey Federation of the Perm region and the vice-president of the "Golden Puck" Continental Children's Hockey League. With his direct participation, new formats of work and new types of competitions were developed and implemented as part of the "Golden Puck" - All-Russian competitions for young hockey players, and a program for development of hockey, including its infrastructure, was created within the Perm region. New sports facilities for hockey players are being built in the region and the number of children who play hockey has increased.
We congratulate Aleksey Mikhailovich on the well-deserved award and wish him new achievements in professional and social activities!