27.07.2023
​Joy of a yearly meeting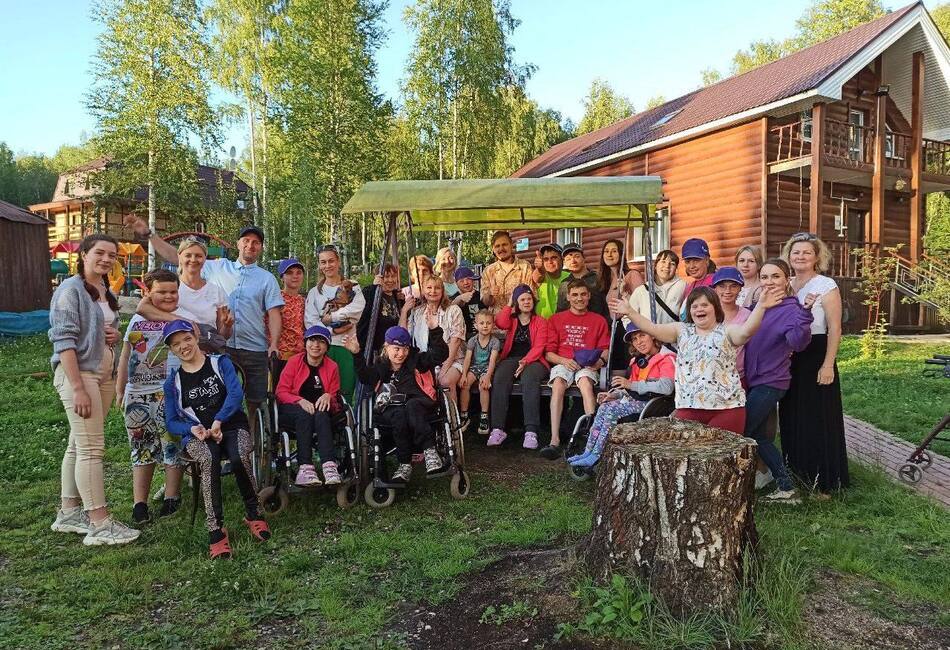 On 25 July employees of Metafrax Chemicals, representatives of the company youth organization have met at the recreation resort Uralksiy Buket the graduates of the Rudnichniy children care home under the project of the charity fund for helping children Dedmorozim "Giving back the future". Traditionally there was a pizza, board games and hearty conversations about everything in the world.

The children were waiting for this trip a lot: a chance to spend time in a beautiful place in the nature, to visit Rudnichniy – a place near the recreation resort, where they have spent their childhood, and, of course, they were waiting for the event with Metaftax volunteers. Some company employees each year come to the resort to have a friendly meeting: they were met with open arms.
Graduates of Rudnichniy care home have helped to unpack, and they all together started to chop the ingredients for pizza. Literally within an hour the ingredients were available on the table, the rest was to put it all together and put in an oven. Worked as a single team!
After a delicious dinner, the meeting participants started laying out board games. Everybody had a walk, had conversations, had laughter – Tuesday evening went too quickly. Company employees whished to the Rudnichniy graduates to have a nice rest on the resort in the following days.
"Before the trip I was worried a lot, how it will be, what to do, whether I will find what to talk about. When I came to resort I calmed down. The children are very lively, funny, shining, energizing. We made pizza, some even discovered a vocation while cooking. We played Jenga, spoke about movies and TV series. I am thankful for the trip, we had a nice time and spoke with Rudnichniy graduates", told the researcher Darya Maltseva.
Refer to the video on "More than a meeting".
___
The project "Giving back the future" of the charity fund Dedmorozim from 2019 has been under implementation with the support of Metafrax Group. Its goal is to improve the rehabilitation system for children, who get into the care homes for invalid children.
Over the years of the program's existence, rehabilitation equipment was purchased for the children of the care home in Rudnichny settlement of Kizelovsky urban district, meetings with speech therapists and rehabilitation specialists were organized, holiday events were held for the children, and gifts from the company's employees were collected. "More than a meeting" is a continuation of our good friendship with the fund and the children who graduated from the institution.