04.09.2023
​Letter of Gratitude from Perm State University for Mr. Garslyan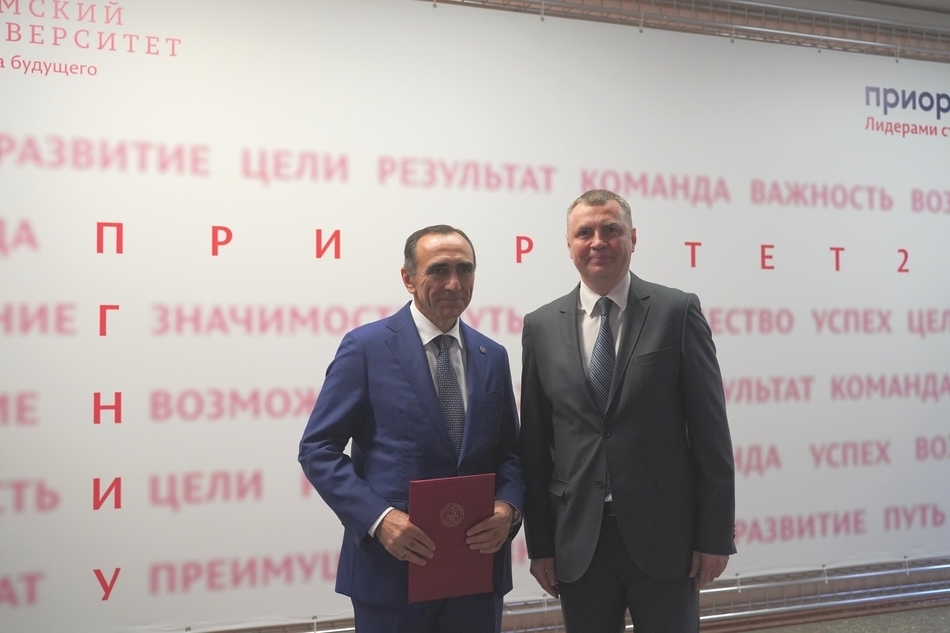 Armen Garslyan, Chairman of the Board of Directors of Metafrax Group, Member of the Legislative Assembly of the Perm Territory, took part in the festive events in honor of Knowledge Day at Perm State National Research University (PSNIU).
The top manager of the holding spoke at celebratory assembly and together with other partners of the university had a look at the exhibition of the Fair of Student Associations and Extracurricular Activities, where representatives of the student scientific society, the trade union organization of students and the Student Palace of Culture shared their plans for the new academic year. Igor Germanov, acting rector of PSNIU, presented awarded Armen Garslyan a letter of gratitude for his interest and assistance in organizing and conducting the research summer school "Management of Sustainable Development of Industrial Municipal Territories of the Ural: Human, Communities, Business and Government".
For the first time the PSNIU Summer School worked in Gubakha in July 2023. Students and teachers of the university set out to identify trends, limitations, growth areas of municipalities of the Kizel Coal Basin in the context of sustainable development policy implementation. The research was carried out with the support of Metafrax Group within the framework of the "Priority-2030" state program, participated by PSNIU. The summer school program included lectures and practical classes.
"The goal we are all pursuing together is to implement results of scientific research and new technologies into the real sector of the Kama region's economy. There are successes on this path. Our connection with the university is strengthening every year. At the same time, if previously three faculties were mainly involved in this work: chemistry, economics and law, then this year, thanks to the Summer School on the KCB (Kizel Coal Basin) territory, we worked together with sociologists, political scientists, geographers, ecologists, historians, geologists, biologists and young managers. I wish the university and its partners not to slow down, and to continue going confidently to the set goals in the new academic year," said Mr. Garslyan.