05.09.2023
A New Page in the College's History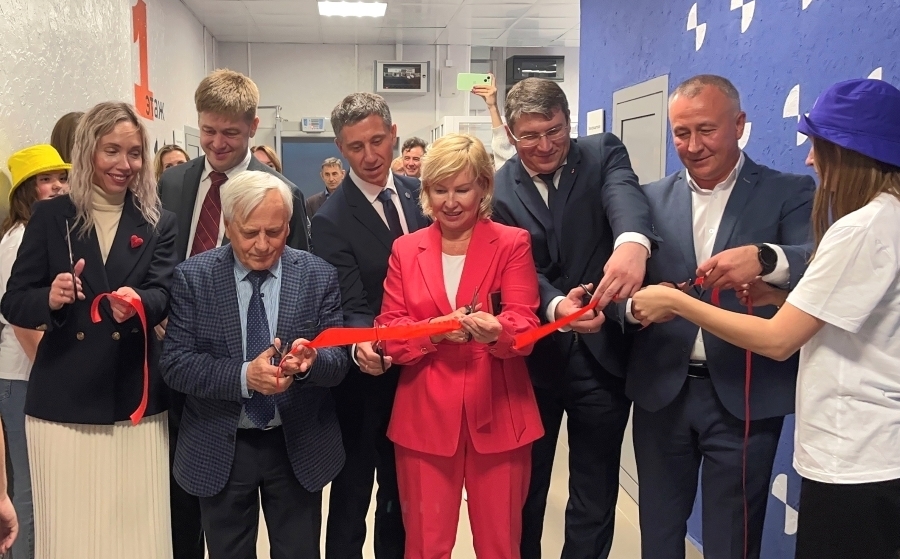 This year, Knowledge Day at the Ural Chemical Technology College (UCTC) was unusual. On September 1, students, teachers and partners of the college gathered in Gubakha for the opening ceremony of the educational and production cluster "Chemical Industry".
In addition to the UCTC basic institution, the cluster also included three technical schools created within the framework of the "Professionalitet"federal project. Metafrax Chemicals became the main partner of the college. Students of the chemical industry cluster will be educated in three areas: chemical technology of organic substances; technology of analytical control of chemical compounds; installation, maintenance and repair of industrial equipment.
"A new page in the college's history opens today. The educational center in the field of chemical industry, which has been formed in Gubakha for decades, has reached a new level of development. The college was transformed not only externally. The training programs and equipment were significantly updated. Everything has been done to ensure that students' classes in workshops and laboratories are as close as possible to working in real conditions of chemical production. The fresh start of the college thanks to the "Professionalitet" will work not only for its teachers and students, but also for the successful development of the entire vocational education system of the Perm Territory," said Armen Garslyan, Chairman of the Board of Directors of Metafrax Group.
The project allowed to carry out a significant amount of work at the college. In UCTC, educational laboratories and workshops are provided with the most modern educational, measuring, and production equipment and will be used for practical training by all students of the educational network. For example, titrators, spectrophotometers and chromatographs were purchased for laboratory technicians. Benches "Industrial Mechanics and Installation" and benches for hydraulic testing of valves were purchased for fitters. New educational programs have been developed, focused on the practical needs of the partner company. To improve the safety of the educational institution, the welding workshop is equipped with new ventilation, fire alarm system has been updated.
The opening ceremony of the educational and production center was attended by top managers of Metafrax Group: Vladimir Daut, member of the Board of Directors of Metafrax Group, Ivan Feoktistov, General Director of the Management Company Metafrax Group, Maria Konovalova, Director of Strategic Communications of Metafrax Group, Member of the Legislative Assembly of the Perm Territory and Alexander Vdovin, Executive Director of JSC Metafrax Chemicals. Natalia Zvereva, Deputy Minister of Education and Science of the Perm Territory, and Alexei Mazlov, Member of the Legislative Assembly of the Perm Territory, also became honorary guests of the event.