07.09.2023
The On-time Shutdown Maintenance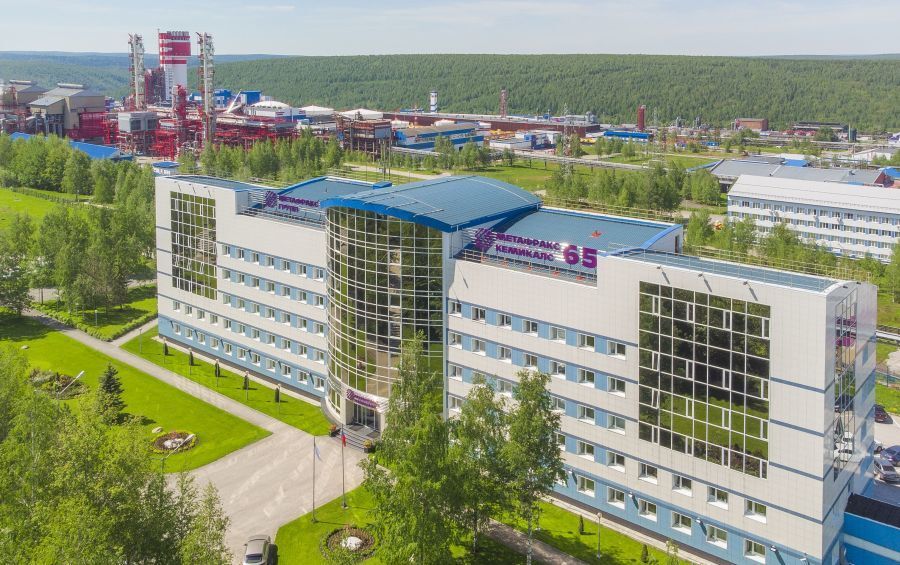 The annual production conference on the results of the first half of 2023 was held at Metafrax Chemicals.
During this period, Metafrax produced 589 thousand tons of methanol, 93.5 thousand tons of concentrated formalin and 31 thousand tons of standard 37% formalin, 8.3 thousand tons of pentaerythritol, 92 tons of dipentaerythritol, 65.3 thousand tons of UFC, 4.3 thousand tons of paraformaldehyde, 7.9 thousand tons of hexamine, 122.7 thousand tons of ammonia, 226.9 thousand tons of urea, 7.2 thousand tons of melamine.
The conference summed up the results of the shutdown maintenance for the methanol production and the Ammonia-Urea-Melamine (AUM) complex integrated with it. Aleksandr Vdovin, Executive Director of JSC Metafrax Chemicals, emphasized that the simultaneous maintenance of these productions was organized for the first time.
On August 2, repair services of the enterprise and involved contractors started working. In 3 weeks, the synthesis gas compressor turbine, the forced draft fan of the auxiliary boiler at the methanol production were overhauled, the lining on one of the walls for the reforming furnace No. 2 and 4 power transformers were replaced. The fitters also carried out work to reinforce the skid of the ID fan for the reforming furnace No. 2 and to improve the reliability of power supply for automated control system cabinets. At the same time, a large set of annual routine works was done.
During this period, the AUM complex organized an inspection of valves for the pressure swing adsorption unit with the alignment of flange connections, an inspection and repair of the CO2 compressor. Serious work was performed on opening the stripper of the urea plant to check the thickness of tubes. The employees of the specialized organization Iskra-R carried out 3D scanning of CO2 compressor's internal parts for the subsequent draw-up of design documentation related to spare parts that are not currently available for import.
"Last year, during shutdown activities of the methanol production, we carried out such measurements on a circulation compressor, according to the results the company ordered necessary spare parts from manufacturers of friendly countries. We are actively cooperating with Russian manufacturers in this matter," said Aleksandr Eske, Director of Maintenance, Repair and Overhaul activities at JSC Metafrax Chemicals.
Employees of all repair services of the enterprise, as well as specialists of 12 contractor organizations were engaged in carrying out the shutdown maintenance. In total, more than 600 people were involved. The planned deadlines have been met, today the methanol production and the AUM complex are in normal operation.