08.09.2023
New way to go, first-year students!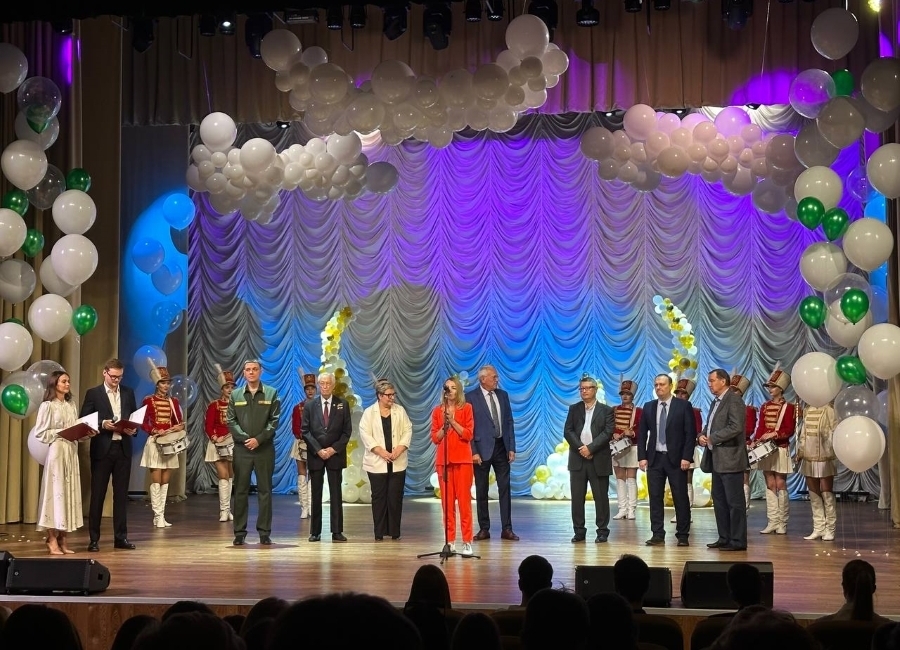 On September 1, a solemn ceremony for the first-year students dedicated to the Day of Knowledge and the beginning of student life took place in the Mytischi Branch of the Bauman Moscow State Technical University. The students were congratulated on behalf of the Metadynea company by Tatiana Belova, the Head of the HR department, along with the public representatives.
Metadynea has been actively cooperating with the Mytischi branch of the Bauman Moscow State Technical University (BMSTU) for many years. By tradition of long friendship and cooperation, Tatiana Belova addressed to the first-year students at the ceremony:
- You are entering a new period of your life and starting your professional development. Your future depends solely on you and what you will achieve along this way. Gain new important knowledge, fall in love with your specialty, and you will become great, highly-demanded professionals in your field. We, for our part, will be happy to help you upgradeyour practical skills in a real production environment and reach a new level of informed choice!
After the ceremony, representatives of the public and partner companies visited the departments and laboratories of the Mytischi branch of the University.
---
One of the important areas of social policy on the implementation of the principles of sustainable development in Metafrax Group is career guidance of young people. Every year, students of the Mytischi branch of the Bauman Moscow State Technical University visit the Metadynea production site in Orekhovo-Zuevo, have the opportunity to undergo pre-graduation practical training in the company, collect materials for their term and graduate theses.