01.06.2023
​Strategical partnership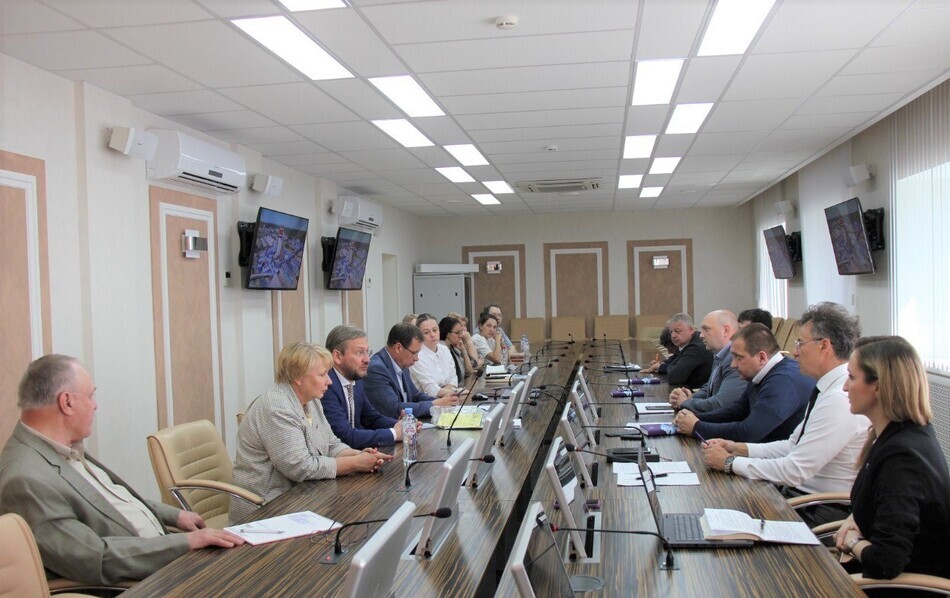 Metafrax Chemicals on 23d May was visited by the delegation of Perm state research polytechnic university (PNIPU) headed by the prorector for education Anton Petrochenkov. The university representatives have discussed with the company's management the areas and perspectives of further cooperation.
Deputy general director on personnel and social issues JSC Metafrax Chemicals Rashid Shakirov spoke to the university representatives about personnel policy of the company and conditions, which are created for the young specialists. The problems were discussed, which are faced by the university and ways to solve them, main tendencies in education, necessity to implement several elective courses as mandatory. The partners "compared notes" in terms of requirements of the company to the previous students. In particular, the issue was discussed on validity of knowledge in the area of digitalization of chemical processes, lean manufacturing and other areas of knowledge. Both parties are interested in providing students with knowledge and competencies in relevant areas, so there is a commitment to active interaction to improve the quality of education.
"Meeting with PNIPU representatives at our site is very important to us. PNIPU is our strategic partner in training current and future employees.We are implementing joint projects, and we see the prospects for our further cooperation with the university", noted the head of the company HR department Elena Bolotova.
The discussion was also participated by Sergei Kuzivanov, head of the personnel training and education sector; Sergei Bazylev, head of the production and technical department; Alexander Eske, chief mechanical engineer; Boris Gershonok, head of the automation and metrology department; and Andrei Baum, deputy chief power engineer..
As a part of the visit, PNIPU delegation has visited the corporate museum Metafrax Chemicals, where they were introduced to the company history and the produced goods. Then the team attended the company site, took a view of AUM Complex.
In addition, the university professors visited the Ural College of Chemical Technology (UCTC). Aleksey Nazarov, the director of the college, and his deputy Mikhail Voroshilov spoke in detail about the life of the college and the "Professionalism" project, the process of work with students and interaction with the key partner, Metafrax, and shared the successes of their students. The delegation appreciated the high level of equipment and inventory necessary for training, thanks to which the students immediately get practical knowledge and after several years of college training they can start working at Metafrax Chemicals.
As a result of the visit, representatives of the management of the company and the university agreed to hold regular meetings to discuss work plans and further productive cooperation.