07.08.2023
​Fresh take is vital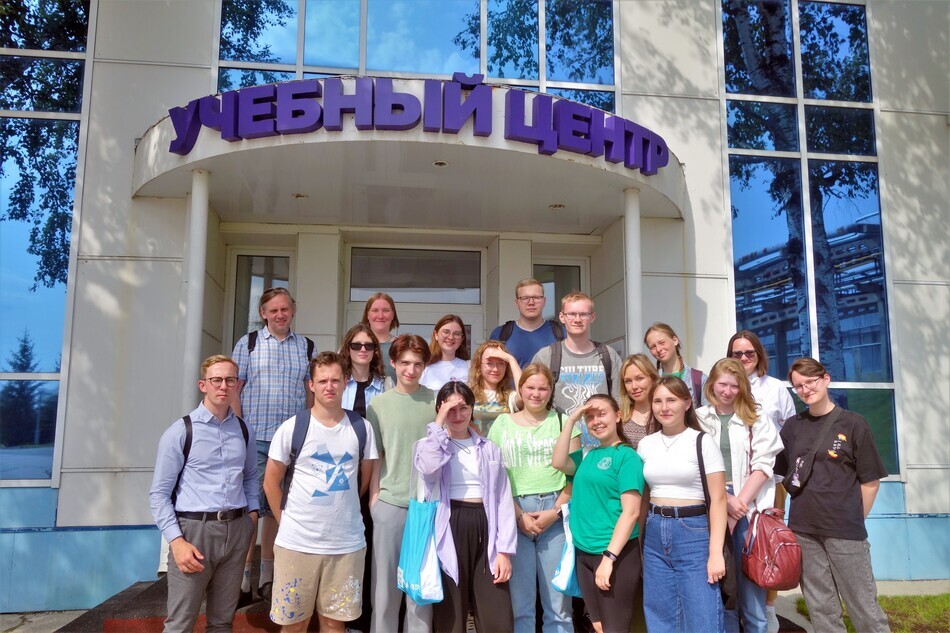 In Gubakha, students and lecturers of PSU have been developing the development projects for Gubakha, Gremyachinsk and Kizel.
In Gubakha, the research summer school Management of sustainable development of industrial municipal regions of Ural was held from 24 to 30 July: a person, communities, business and authority. The project was implemented with the support of Metafrax Group and deputies of the Perm region Legislation assembly Armen Garslyan, Alexey Mazlov and Maria Konovalova.
The idea to hold such research leaped last year under the state program Priority-2030, in which PSU was included. As it was noted by the research adviser of the summer school Mikhail Grabevnik, KUB territory became a subject of interest almost immediately. Here is a long history of the towns, which is related to the past mines, as well as unique experience of recent sustainable development of industrial companies. The students and lecturers of the PSU aimed to identify the tendencies, limitations, points of growth for the municipalities of the Kizel coal territory under implementation of the sustainable development strategy policy.
The summer school program has included theoretical and practical lessons. Just as important was accumulations of the interviews with the heads and municipalities representatives, participant observation, residents survey in the towns, guided tours, including the Metafrax production site, meetings with the representatives of regional and municipal political departments. As a last step of the training deputy chairman of the region government Alexandr Borisov met the students. In the last day of the school the PSU students shared the results of the analytical projects and proposed the management recommendations for territory development of Gubakha municipal and Kizelurban districts. Final results will be summarized by the summer school participants after a couple of months.
Armel Garslyan, chairman of Metafrax Group board, Perm region Legislation assembly deputy:
"It is delightful that our connection with the university is strengthening every year. Metafrax Group and PSU systematically cooperate in educational, scientific, innovative and information spheres. Traditionally, three faculties were involved in the work: chemical, economic and legal. This year the university came out with an interesting proposal to the deputies of the regional Legislative Assembly from the territories of KUB - to hold a summer school. This is a modern, interesting format of interdepartmental practice of students and graduate students in the cities of Kizel coal territory, including sociologists, political scientists, geographers, ecologists, historians, geologists, biologists, chemists, young managers. A fresh take is always important, especially since the research is of an applied nature. I am sure that the opinion of young scientists will be useful for the development of the potential of our territories."
More in detail please see via the information portal MediaKUB.