09.08.2023
​We improvethe new production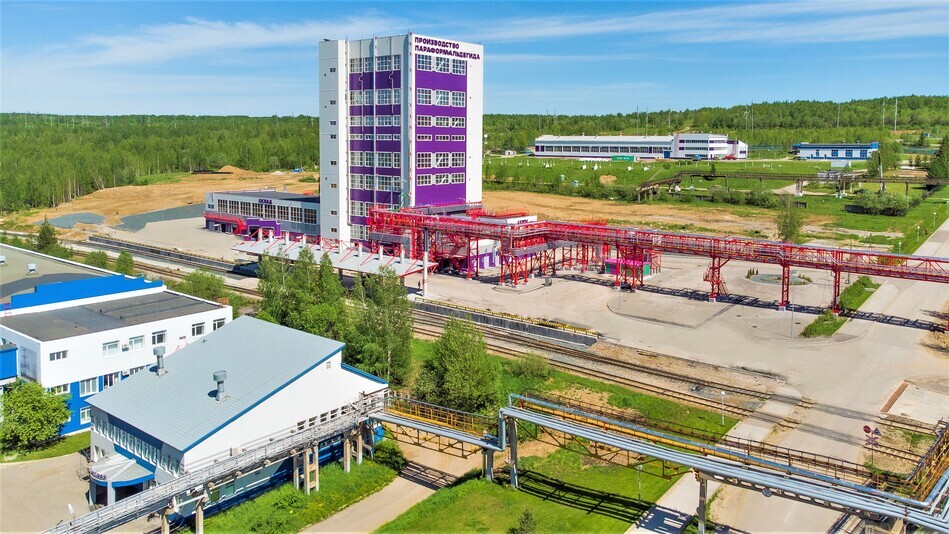 Metafrax produced 11 thousand tons of paraformaldehyde.
Metafrax Group completed the construction of the paraformaldehyde plant at the production site of Metafrax Chemicals in Gubakha, Perm Region, in November 2022. According to the information from the Company, taking into account the commissioning mode, 11 thousand tons of paraformaldehyde (paraform) were produced during the year.
"The production of paraform is new for us, Metafrax has pioneered inthe mastering of this promising technology in our country," noted Andrey Eremeev, the project manager for the construction of paraform and formalinplants. - We are not resting on our laurels, the adoption of the technology continues. The Company's specialists are working on further improvingof the products as well as working conditions of employees.
As a result of the implementation of the investment project for the construction of paraform plant and the third formalin plant at the enterprise (put into operation in 2021), the internal processing of methanol at the enterprise was increased, the range of products was extended, about 50 new high-tech work places were created.
Paraformaldehyde is a high–quality substitute for formaldehyde, a solid product in the form of granules, that has long shelf life and transportation options by all modes of transportation. When it is dissolved, an aqueous solution of formaldehyde of a set concentration is obtained, which can be used in the synthesis of other chemicals. Paraform, produced inGubakha, is the highest grade, and it is intended for the manufacture of plastics, paints, resins, adhesives, insulation materials. This product is widely used as a binder polymer in the production ofcomposite particle boards and MDF.Paraform has a great potential for use in agriculture, including for the production of herbicides and antiseptics.